drupa 2024 – Looking back to look forward
ide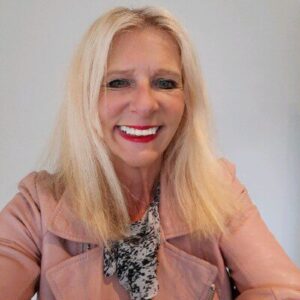 Having started my lifetime career in print during the 1980s, I have seen so much incredible transformation in technology both specific to print and in our everyday lives. Moving to work for HP almost 20 years ago certainly gave me a new perspective. Heading up the marketing team, we created a marketing campaign to excite commercial printers to attend drupa, titled "How to Sell more Print to more People".  Nearly two decades later, I'm taking a trip down memory lane to look at the predictions we made back then, how they've been realised far beyond anything we imagined, and why we should be excited for drupa 2024.
Chapter 1: How to prepare for the future – quality is key
The scope for creativity in today's print is truly astonishing. One brand setting an example for high-end, emotive print is BAFTA. We spoke to print editor Toby Weidmann to see how BAFTA used the power of print to create a personalised programme for each attendee which would remain with them as a meaningful keepsake long after the event.
"BAFTA's 11,000-plus members are some of the most creative people working in film, games and television, so it's important to us that we try to at least attempt to replicate that level of innovation," Toby told us.
London-based printer FE Burman produced a remarkable total of 5,550 programmes for the four award ceremonies – remarkable because each individual programme was given a distinctive, one-of-a-kind cover using algorithmic software HP Spark. Today, print is far from being just a means of production; its versatility and creative innovation allows the creation of high-quality, luxurious products – perfect for BAFTA who wanted a programme which reflected the standards of the talent they represented.
The creative decision to use an algorithmic process to create so many unique covers was also purpose driven. "Improving diversity in the screen industries is a vital part of BAFTA's mission as an arts charity," Toby explained. "HP Spark allowed us to highlight the individual, represented by all the different covers."
Today having a brand purpose or mission is essential as it is a key driver in consumers' purchasing decisions. But how do brands reach those consumers to communicate their mission? According to a recent study by Two Sides, print is still the most effective method!
Despite nearly 3.5 billion emails being sent per day, the study reveals that consumers are much more likely to absorb information from printed communications over digital, with 78% of UK consumers claiming they do not pay attention to online ads at all. With an abundance of digital content arriving in consumers' inboxes every day, it's likely that we'll see an even stronger shift towards printed marketing in future as consumers seek content that puts quality over quantity and allows them time away from their devices.
It's not just the overwhelming quantities of digital content constantly demanding our attention which are steering consumers towards print, but the element of trust which print will always be able to offer over digital. Two Sides have discovered that 71% of UK consumers have concerns about the safety of their personal information online, and 69% keep hard copies of their important documents as they feel this is the best way to keep them secure. Furthermore, 88% believe they should be able to choose whether to receive digital or printed communications.  Keeping documents and memories safe was a key attribute for print.
But how does personalised packaging help with brand awareness? Tony's have cracked this too – their chocolate bars are shaped in such a recognisable way that visual branding on their packaging is not necessary. Tony's are on a mission to end the unfairness across the chocolate trade, and they represent this through the design of their chocolate bars with their iconic uneven segments – leaving their customers free to unleash their creativity on their packaging and enjoy a memorable brand experience whilst maintaining constant awareness of the brand's social mission.
Chapter 3: How to change things at the click of your fingers (or a mouse)
20 years ago, we thought "changing things at the click of your fingers" was just an expression, but now that we have smartphones, tablets and other touch-screen gadgets which make our internet browsing so much faster, the saying has come true and removed any need for a mouse at all!
Lucy Swanston, Managing Director of advertising agency Nutshell Creative, has first-hand experience of the benefits of print marketing and personalisation of products, and tells us: "Nothing has changed in the sense there is no escaping anything printed. Its elegance, beauty, practicality, social impact, and reliability remains. Creativity in print has evolved hugely and allows designers to let loose at more affordable costs." Lucy's creative agency, Nutshell, supports brand directors and those in the print industry to target and attract new customers as well as grow their existing accounts through collaboration.
Lucy emphasises that there has always been a demand for print, and always will be, whether it's the easy-to-digest nature of tangible textbooks on students' school desks, or the all-important ingredients labels on food and medicine. Despite the instant access we now have to endless information online, humans will always maintain a need for haptic connection.
The award-winning national charity Lucy founded, Topic Heroes, supports children's literacy using print and is a prime example of this physical connection between consumer and product. Topic Heroes allows children to use educational resources to research a topic of their choice, then write their own personal book of which they then receive their very own printed copy to treasure. With the promise of a tangible reward at the end which can be kept forever, children are highly motivated to put in the work of researching and learning through the online tools. These online printing solutions allow us to take the best of both worlds and change the lives of our consumers.
The development of the digital world has only made print stronger, allowing the two methods to work in tandem to create strong connections with audiences. For example, Nutshell worked on a marketing campaign for Cranfield University, with the aim to increase brand awareness among future prospective students.
They used cross-media marketing automation, mixing print and digital to make the strongest audience connection. This was backed up by data from JICMAIL which stated that personal addressed mail containing information around a specific event receives a 76% open rate, and that "career climbers" will read this mail up to five times whilst it remains in their possession. Of course, as the campaign was aimed towards young people, combining direct mail with online advertising ensured it was seen by as wide an audience as possible. The development of smartphone cameras has given a really easy interface between the static world of print and the online using QR codes, so that Cranfield university were able to track the results in a data driven world.
In conclusion
So, in looking back to look forward we see how print has developed hand in hand with the digital world to be creative, thoughtful, purposeful, trusted and engaging. The predictions that we made 20 years ago have been surpassed and our reality is beyond what we could have imagined.
Of course, today's future is taking shape as a world of AI. I asked chatGPT what the future holds for print in the new world of communications – it looks like we are on track to celebrate the future as AI sees it as brightly as we do, with the promise of:
High-quality, stand out, memorable and tangible materials for luxury brands, art and design
Advanced use of data to drive a personalised and individual marketing experience
A cohesive, integrated world with digital technology
A world of highly personalised and memorable gifts and experiences
With so much excitement around the world of print, the timing couldn't be better for drupa 2024. Usually a quadrennial event, the world's leading trade fair for print returns next year for the first time in eight years! With printers from far and wide gathering for this highly anticipated fair, this is not one to be missed. If you want to learn how to connect with more brands and agencies, then take the opportunity to travel to Düsseldorf next year and visit drupa, where you can interact with the incredible range of new technology, software, and solutions and hear some amazing stories and presentations from the world's best experts in printing.
See you there!